Our Gift / Loyalty card replaces paper gift certificates and looks, feels and acts just like a major credit card. Each card is cashier activated with a unique, electronically encoded account number stored on a magnetic stripe. Each time the cardholder makes a purchase, visits are tracked and amount spent is deducted.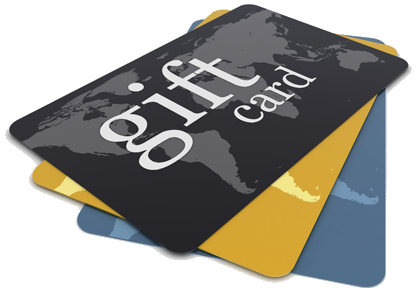 Features and Benefits:
We offer small to mid-size merchants a turnkey gift card system similar to the big retailers.
Our standardized reports give all details and totals, and there are also some customizable features for reporting and operating, such as Non-reloadable, defined card limits, preset denominations, etc.
All merchant reporting is available over a secured Internet connection. Host servers validate, authorize transactions and capture data.
We can set gift card program in merchants' original credit card terminals, so there is no need to purchase a new terminal.
Discover how much you'll save with an estimate from one of our Payment Consultants.