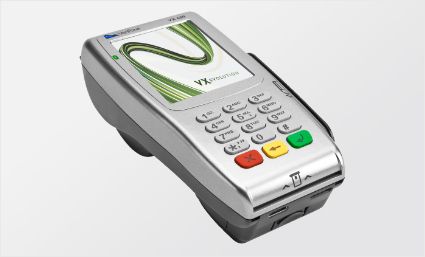 Free your payments from standard phone lines, this full-function, portable payment device is power packed with performance. An integrated contactless reader allows your customers to tap and go and can process credit and debit EMV chip cards.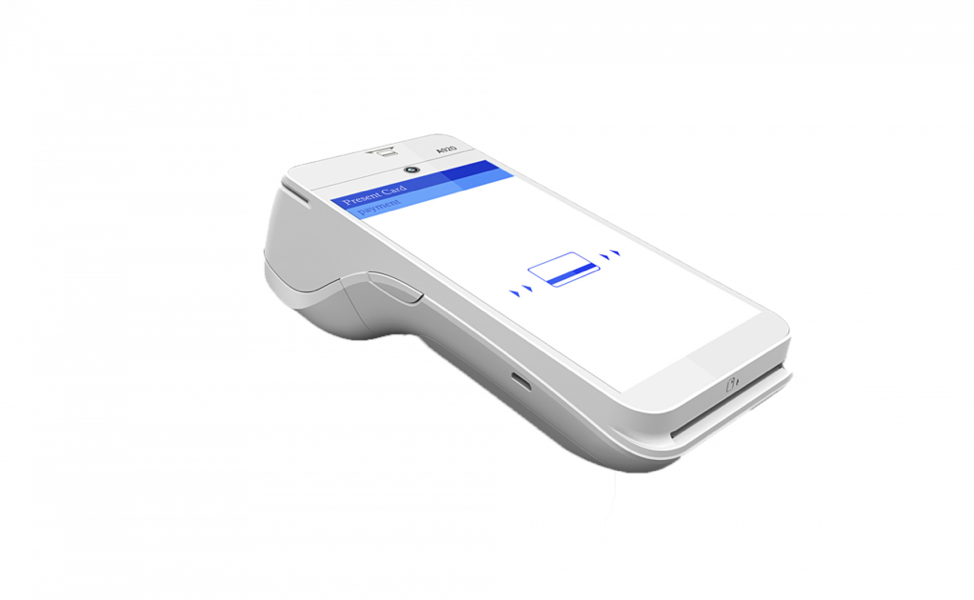 The A920 is the revolutionary terminal that started it all. A strikingly beautiful and ergonomically designed terminal, this SmartMobile delivers elegance, style, and security to every payment experience. The A920 combines the full features of an Android tablet with a powerful payment terminal, all in a sleek and compact design. The A920 delivers an integrated camera, high-speed thermal printer, and high-capacity battery to meet the daily demands across all dynamic Retail or Hospitality environments.
Features:
PAXBiz® Powered By Android
5" (720 x 1280) IPS Touchscreen Display
7V 5250 mAh Li-Ion
2"Thermal Printer | 80mm Per Second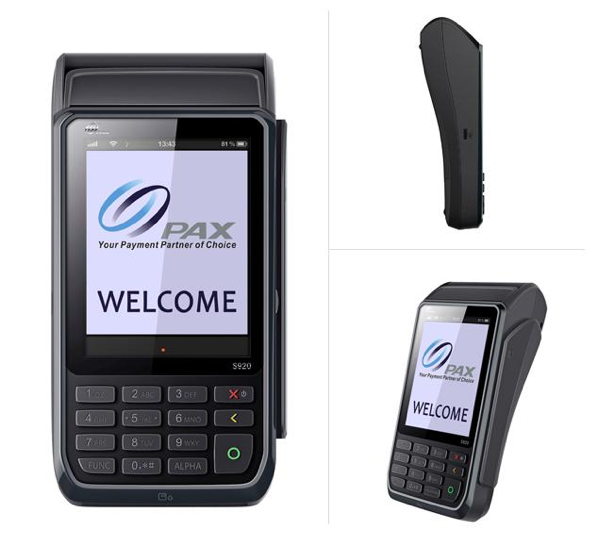 The S920 is a compact mobile point of sale terminal packed with the latest PCI security and state of-the-art technology. Merchants worldwide appreciate the S920's elegant design, superior battery life, and faster transaction times, powered by a high-tech processor, large memory capacity, and embedded contactless technology.
Features:
High-definition touchscreen and a beautiful back-lit keypad.
Built-in NFC Contactless
3.7V / 2600mAh
Rechargeable Li-ion Battery
2.28" Thermal Printer
Discover how much you'll save with an estimate from one of our Payment Consultants.